The Cove Pool
On top of The Cove and the Paradise beaches, sits The Cove Pool, an adults only ultra-pool with an outdoor gaming pavilion and 20 private cabanas. It is exclusively for guests of The Cove Atlantis.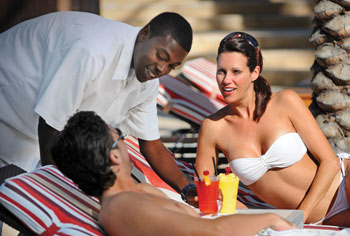 POOLSIDE AND BEACH CONCIERGES
Poolside and beach concierges provide complete food and beverage service, the latest in games, special activities and water sports.

GAMING
An outdoor gaming pavilion houses one mini-craps and six blackjack tables.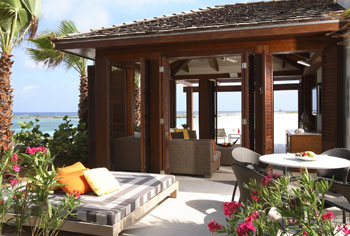 CABANAS
There are 20 private cabanas available for rental. In between twin patios on opposite sides, the teak-wood louvered villas can be opened on three sides to reveal gorgeous views of the beach as well as the pool.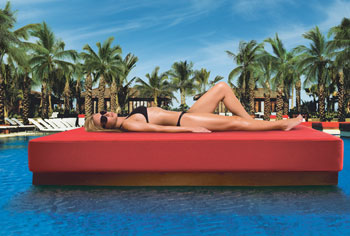 DAYBEDS
Guests can relax on one of daybeds surrounding the pool or wade out to the center of the pool where they'll find a small group of daybeds with 360 degree views.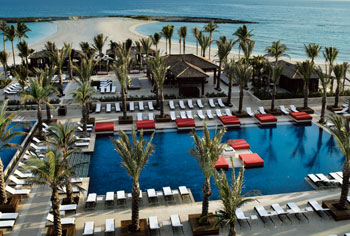 ULTRA POOL
Exclusive to adult guests of  The Cove Atlantis, the impressive 9,000 square-foot ultra-pool is very sophisticated, with two separate infinity pools at each end.